Recruitment Services
Is your manufacturing facility, physician practice, government entity or corporation recruiting talent from outside the area? We come alongside your HR and recruitment departments to ensure out-of-town candidates experience the best of the area during their visit and leave with a deeper understanding of the community.
Personalized Itinerary 
Our curated, personalized itineraries ensure that your candidate (and their family) experience the best of Western North Carolina while they are in town for their interview.
Starting at $200
Here's how it works:
We work with the business to determine the candidate's schedule (facility tours, lunches, interviews). 

We contact the candidate to fill out a 5-10 minute questionnaire outlining interest level for activities, food/beverage, and newcomer services (real estate, faith-based, schools, etc). 

If necessary, we'll schedule a 15 minute follow-up phone call to clarify any needs.

The business and the candidate will receive a co-branded curated itinerary with the recruitment schedule and links for all dining and activity recommendations with local tips. 
Community Conversation
Grab coffee, lunch or drinks with Summer Stipe, juniper Founder, and ask any questions about living in the area (schools, recreation, arts/culture, faith, etc). Summer is a Henderson County native and very knowledgeable of the community. If she doesn't know the answer, she will find it and get back to you before your visit is over. (Henderson County visitors only)
Over the last 18 years I have recruited many specialty physicians to Western North Carolina. Often times I am so focused on the physician meeting colleagues and administrators, that I do not think about the rest of their recruiting trip. Summer with Juniper created an itinerary that had our candidate telling us about Asheville at his recruitment dinner! Her planning allowed me to move on with my work and just wait on the date to arrive for the physician to visit our practice and have dinner with us. I highly recommend this service for anyone who is wanting to give someone a taste of what Asheville has to offer.
We really appreciated the thoughtful itinerary and visited many of the places you suggested. I cannot express to you how much the itinerary really helped with making the interview experience exceptional!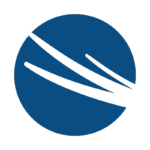 Additional Services for Businesses:
Concierge Services for Businesses 
Are you bringing a group of customers to the area or planning a staff retreat? juniper can provide support to your business by booking event spaces, catering, dining, and activities for your group.
Billed at an hourly rate.
Small Event Support  (Holiday Party, Retirement Celebration)
Let us craft a meaningful event for your company by securing the venue, food, and activities.
juniper will provide a quote based on the scope of the event.